Afghan Tribal Rugs: A Traditional Choice for Contemporary Design
Some might think that oriental rugs are best left to classic and traditional homes. But a rug type steeped in tradition and soul might be the perfect choice for a modern living space. An Afghan tribal rug brings living history into the modern home while retaining a fresh, contemporary feeling.
An Afghan tribal rug is an artistic expression of cultural history and tradition. These rugs are hand-knotted by tribal weavers living nomadic lifestyles, using traditional techniques passed down through generations over hundreds of years. The weavers use entirely hand-spun wool, hand-dyed with natural dyes to weave rugs featuring symbolic designs specific to their tribal heritage. Each design is spontaneously created by an individual weaver, making every Afghan tribal rug a unique item of the weaver's artistic expression as well as a record of their cultural heritage.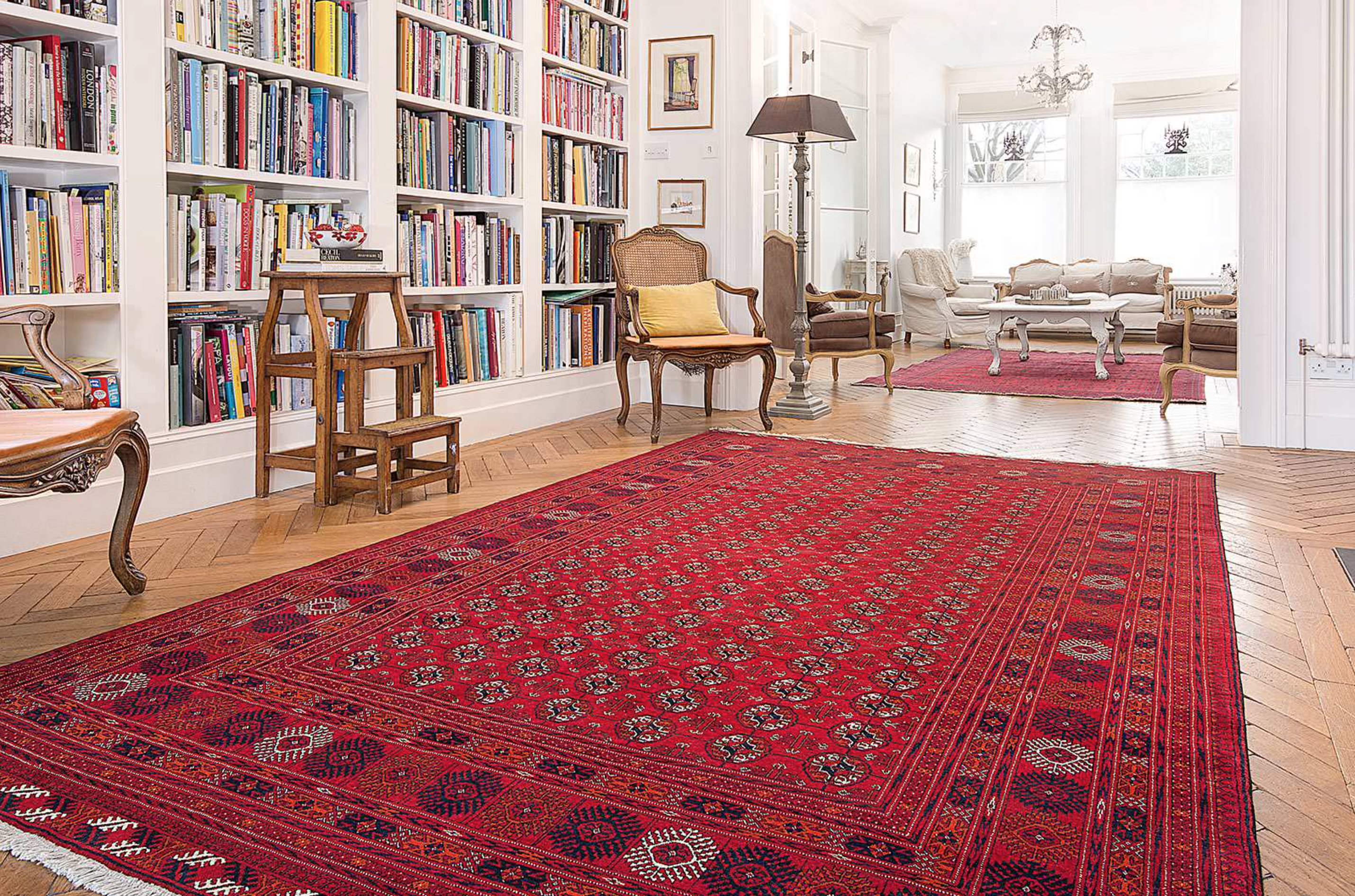 Despite being items steeped in history and tradition, the bold colours and geometric designs of Afghan tribal rugs make them a fantastic choice as eye-catching centrepieces of décor for contemporary homes. They largely feature earthy colours in deep tones, these being the colours of dye most accessible for their nomadic weavers. Deep red and blue are particularly common. These deep colours are eye-catching and can bring warmth to an open, modern room design. More varied, lighter colours can also be found for rooms that need brightening up. Afghan tribal rugs always use geometric designs, usually fairly simple, that heavily feature traditional symbols and medallions. The detailed symbols of the designs add an exotic flair to a room while their bold patterns suggest a contemporary feel.
Persian Rug Co. import directly from Afghanistan and have a wide selection of tribal rugs ranging in size from small scatter rugs to large room size. View our collection of Tribal Rugs here.