Heriz rugs are often called 'The Prince of Village Rugs'. They are woven by Kurdish weavers in the city and surrounding villages of Heriz, northwest Iran, located not too far from the major weaving hub of Tabriz.
Rugs from Heriz are typically woven with bold, geometric designs with a signature motif from the weaving area. They are woven based on the weaver's intuition, usually resulting in unusual and unique designs. The large medallions in Heriz rugs often take up a large portion of the field.
Navy, coral and ivory. The colour palette of a Heriz rug is unique unto itself. Woven with rustic colour tones derived from local dyes, the natural colour variations allow for effortless colour pairings with art or furniture. The rich colour tones mature and soften with age meaning each rug becomes characteristically unique.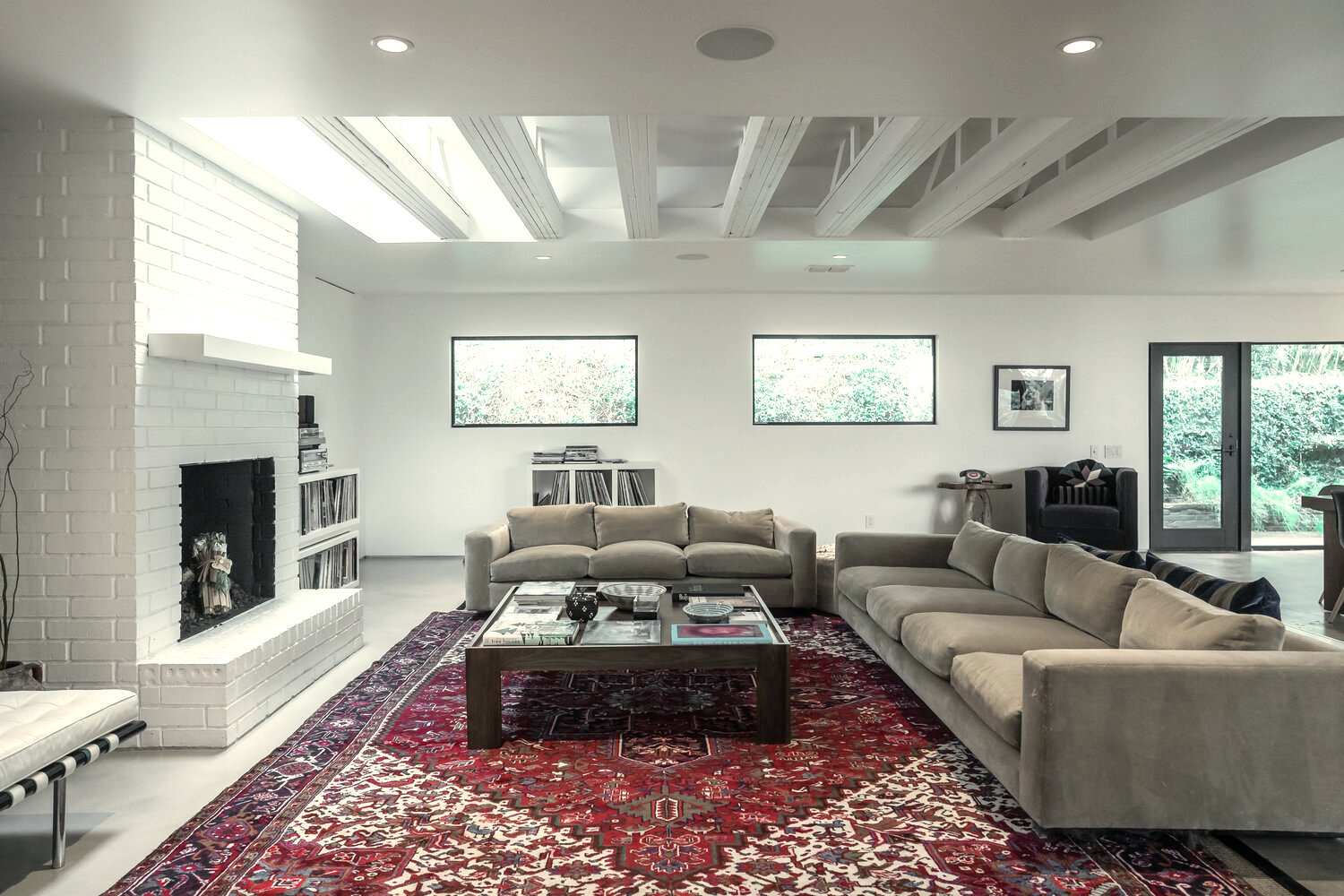 The knotting technique used to weave a Heriz rug results in a dense, hard wearing pile which is reflected by the regularity of vintage rugs from this area. Vintage Heriz rugs, ageing from fifty to seventy years of age, are generally woven with natural dyes characterised by colour variations throughout the design. The colours of vintage Heriz rugs are mellow and beautiful.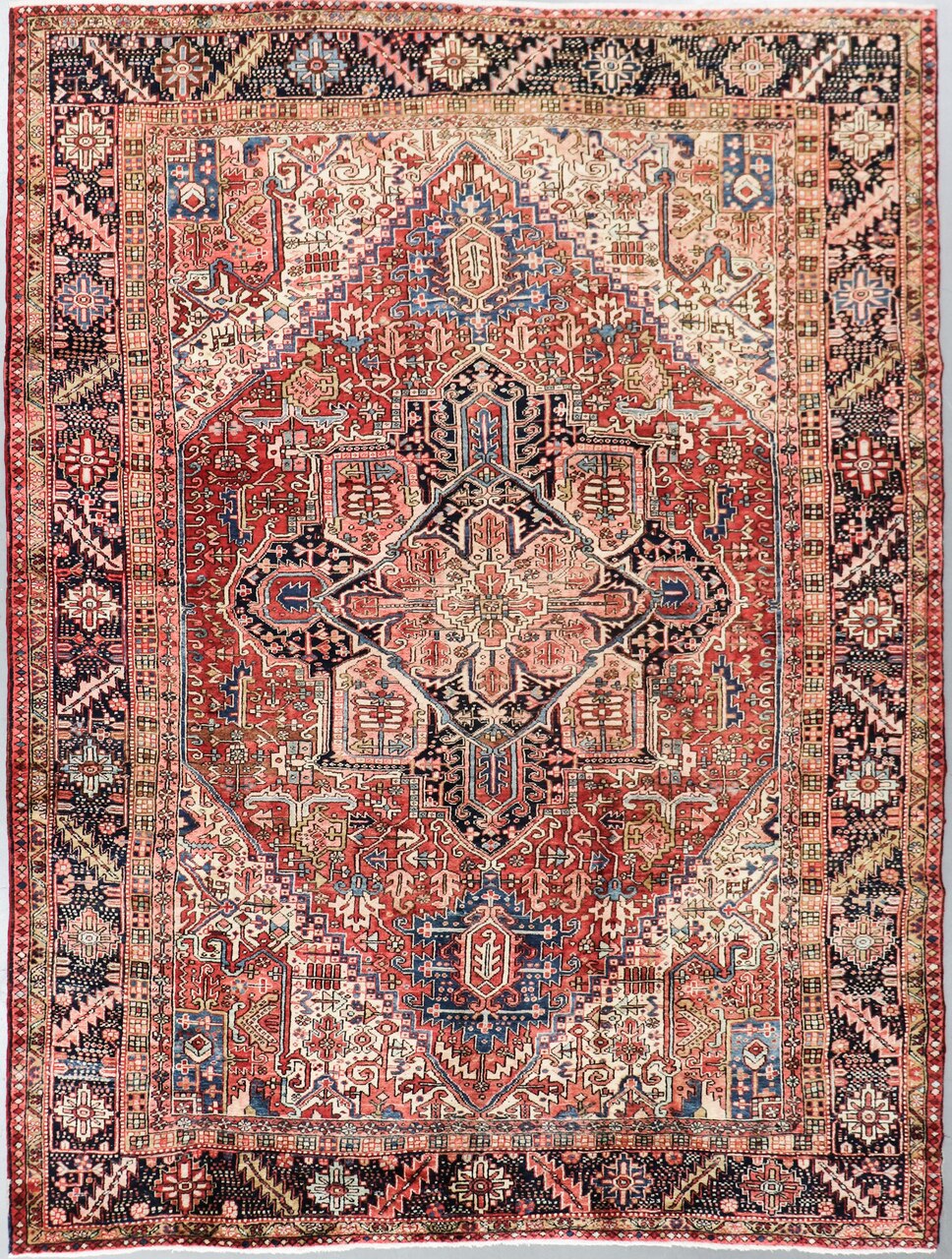 With their well-balanced colour tones and transcendent designs, Heriz rugs lend themselves to both traditional or contemporary settings providing warmth and character to any space.
Here at Persian Rug Co we have a variety of Heriz ranging in size inclusive of 3 x 2m, 3 x 2.5m, 3.5 x 2.5m and 4 x 3. View our entire collection of Heriz Rugs here.